Wicked little Game – Meritous
May 6th, 2009 | By
admin
| Category:
Games
,
Links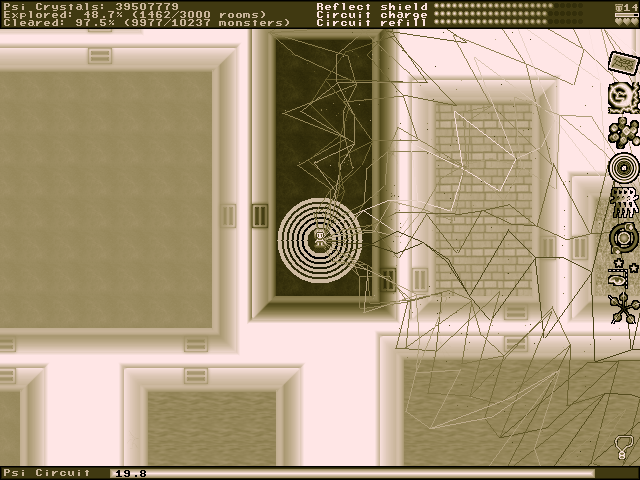 Stumbled upon this as I was going through the available games in Ubuntu today.  Anyways this is a wickedly fun little dungeon crawler gam with some great game mechanics that make it challenging, strategic and fun.  Definitely recommend everyone go check it out.  I believe the game world is procedurally generated as there are 3000 rooms to explore and over 10 000 monsters to kill.
It was nearly impossible to find a link anywhere online via google so I'll throw em up here to help people out in the future:
Website – http://www.asceai.net/meritous/
I don't get to feel special anymore as I see there is a windows version also available on the website.  So M$ users should go fill your boots!